---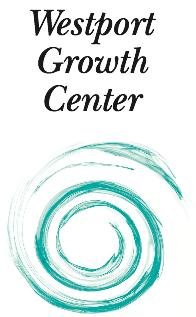 To make an appointment
with Judi call
(913) 515-0178
4104 Central,
Kansas City, Missouri
64111


Email Judi




Licensed Professional Counselor
MA, UMKC, 1995

Nationally Certified Counselor

MLA, Baker University, 1982

Graduate: KC Body-Centered
Gestalt Training

• Addictions & Recovery
• Loss & Grief
• Life Transitions
• LGBT Issues

• Trauma & Shame

• Domestic Abuse/Violence

• Impact of the Past on the Present

• Relationship to Food, Body & Weight
• Anxiety & Depression
• Creativity

• Spirituality
• Bibliotherapy

If you struggle with feeling not good enough, feel "stuck", or want to understand yourself better and make changes in your life, I can help you sort things out & work with issues that might be getting in the way (such as having difficulty with feelings, setting boundaries, low self-esteem, addictions & obsessions, weight or body issues, relationship difficulties, or needing to improve your communication).

My approach to therapy is multi-faceted and easy-going. I honor your pace.
I like working with individuals who want more self-awareness to make better choices to enrich their lives.
"I believe that we unconsciously learn to treat ourselves the way we were treated.

It helps to look at what we learned, so we can make informed, conscious choices.

I offer life-enrichment therapy through the process of discovering and transforming negative messages and beliefs, which limit or prevent life-affirming choices.

A character in the movie "Unsung Heroes" says it so well: "People get stuck in their own history and need someone to help them find their way out."
I use an interpersonal, wholistic and creative approach. I am willing to listen to your lifestory, to hear your pain, to support your feelings, and "walk" with you on your journey, whether it's a short or long trip.

I offer a free initial session, with no obligation, as a "test run", so we can get a sense of how it would be to work together.

I will help you understand the process so you can build internal supports to make different, healthier choices."